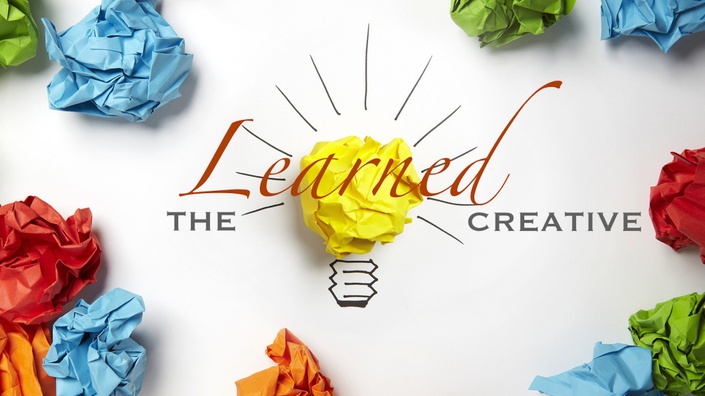 THE LEARNED CREATIVE RESOURCE LIBRARY
Delivering a whole New World of Financial Literacy Programs and Entrepreneurial Innovation, in an entirely Creative Way!
The LEARNED CREATIVE is a place supporting the Business, Personal Growth and Success Strategies of individuals and communities!
WE FOSTER ENTREPRENEURIAL EXCELLENCE, EMOTIONAL HEALTH and WELL-BEING, and GENERATIONAL WEALTH TO THE CREATIVE COLLECTIVE.

The Learned Creative is a Learning Management System (LMS) environment and tool delivering content to inspire, support, spark ideas, propel innovative personal and community development through an integration of personal development combined with business intelligence. As we continue our strides into the age of advanced science, educational content should no longer be approached as a specialized discipline according to segmented topics and skills, but rather a collective area of instruction based on a person's gifts, skills, desires and talents.
Our LMS PLATFORM delivers content in the following:
CAREER and BUSINESS GROWTH & WORKFORCE DEVELOPMENT
LIFE & RELATIONSHIPS MANAGEMENT THROUGH HEALTH, WELLNESS, & COMMUNITY
GENERATIONAL WEALTH BUILDING & THE GLOBAL PICTURE IN THOUGHT & EXECUTION

OUR RULES OF ENGAGEMENT

Our platform delivers content across multiple digital platforms, and we pride ourselves in being the adaptable adjunct to a thriving mode of delivering educational curricula.
Our environment provides tools and techniques for success in your areas of study which extend beyond the brick and mortar, meeting a good majority of end users where they spend most of their time... on their mobile devices.
MOST OF OUR COURSES INCLUDE THE FOLLOWING:
1. A Companion build out eCourse full of thought strategies to help you map out the blueprint of your objective by helping you to create end goals and a strategic plan for executing them.
2. eBook Guides, Worksheets, Workbooks, and a Manual about the best practices of using the Learned Creative environment and tools for your success.
THE BEST PART of our courses is you can recycle all of the information and modify it for almost any and every business venture or personal life situation you find yourself a part of. It can also be the tool used to flush out whether or not your concept is "big picture" enough in scope to have the type of sustainability you desire.

My courses are a MUST TAKE for anyone considering launching a NEW BUSINESS, a BRAND or taking their ESTABLISHED business and/or business ideas to the highest levels possible. If you are at a crossroads in your personal life or in your relationship, now may also be a good time to regroup and use some of the content in my courses to become re-engaged.

YOU CAN EXPECT...

1. The eCourse Direct Mail Delivery outlining step-by-step everything you need to know to build a solid business including, but not limited to; brainstorming, think tank strategies, basic start-up protections, business planning, investment strategies, etc..
2. The Course Module including direct link RESOURCE LINKS, RESEARCH, CASE STUDIES, BEST PRACTICES, and DUPLICATE MODELING, etc..
3. The Companion Workbook full of Worksheets, Tasks Lists, and a Master Calendar to help you stay on track.
"MY GOAL is to share everything I know and have learned the hard way, so that you won't have to!" ~ Stefany J.


Frequently Asked Questions
When does the course start and finish?
The course starts now and never ends! It is a completely self-paced online course - you decide when you start and when you finish.
How long do I have access to the course?
How does lifetime access sound? After enrolling, you have unlimited access to this course for as long as you like - across any and all devices you own.
What if I need more help or more hands on assistance?
I offer hands-on Tribe Assistance workshops and live events. I also have a Master Make Money Moves Tribe Mentoring Program. You can visit my website at www.StefanyJ.com to see if what I have to offer suits your needs. If not, I am always happy to refer you to someone I have previously learned from, or a colleague in my partner network. Just send me a quick note.
DON'T LOOK TO BE A ROCK, LOOK TO ROCK OUT AMONG THE ROCKS AND BE YOUR OWN CREATIVE ROCK STAR!